Southwest HVAC News
HTS Texas Launches Online Commercial HVAC Parts Store.
Site offers customers access to extensive catalog of parts from leading industry manufacturers.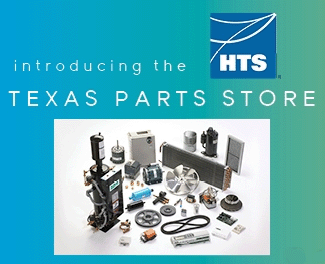 HTS Texas, the Texas partner of the largest independent commercial HVAC manufacturers' representatives in North America, announced today their formal entrance into the online parts market via www.htstexasparts.com.

Designed to give building owners and facilities maintenance crews quick and convenient access to the parts they need, the new HTS Texas online parts store provides customers access to a full range of the most reliable and efficient HVAC equipment parts currently on the market.


Launched October 8, 2012, the site offers HVAC contractors, facility managers and building owners in Texas a more convenient way to search, shop and order parts from an extensive online catalog of products by leading HVAC industry manufacturers: Daikin McQuay, Daikin, Danfoss, Ecobee, and Krueger.

The site also grants users access to the following features:

-- Ability to look up part number, if unknown

-- Discounted pricing for registered HTS customers

-- Order tracking and access to order history
Story continues below ↓
---
advertisement | your ad here
---
"While architects, contractors engineers often select our technologies, the building owner ultimately becomes our customer as we service and maintain the high-energy-efficient technology we designed for their facilities," said Mike Donovan, principal of HTS Texas. "The new online parts store represents our promise to Deliver Real Success for the building owner and facilities maintenance teams, and our commitment to be partners in the building owner's systems' full life cycle - from design and selection through installation and long-term maintenance."

About HTS
With nearly 400 employees, HTS has offices in 16 cities across the U.S. and Canada, representing more than 70 HVAC suppliers. Delivering Real Success(R) to all involved in its projects, HTS provides HVAC and refrigeration solutions to commercial, institutional, residential and industrial markets that represent leading manufacturers, such as Daikin AC, Daikin McQuay and Haakon Industries.
For more information about HTS and its operations in Texas (3350 Yale Street | Houston, Texas 77018), visit www.htseng.com (HTS Texas https://texas.htseng.com ), call toll-free at 1-866-544-1487 and connect via LinkedIn, Facebook, Twitter and Google+.

###