Southwest HVAC News
EDGE Geo Supply adds Fantech, Trion and EMI lines.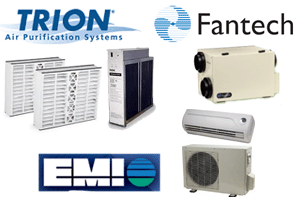 EDGE Geo Supply is excited to announce the addition of the Fantech line, we will be stocking Fantech Energy Recovery Ventilators (ERV's) in our north Texas location.
The Trion product offering brings a new level of IAQ opportunities to EDGE Geo Supply customers. We will be stocking the HE Plus 2,000 CFM model as well as the 5" MERV 8 Air Bear system.

Story continues below ↓
---
advertisement | your ad here
---
The EMI product brings a new direction for EDGE Geo Supply as we are now offering air source air conditioning products for the first time. We are carrying the full line of EMI mini-splits, including the budget minded EnviroAir single speed and the E-Verter variable speed version.

We're excited about the addition of these products and would love to discuss them with you in detail. Contact Colin or Tony at 469-362-0556.

About EDGE Geo Supply
EDGE Geo Supply is a wholesale distribution company focused to make the geothermal heat pump purchase and installation process, uncomplicated for the contractor and homeowner. For more information visit there website at www.edgegeo.com.

###