Southwest HVAC News
Revolutionize YOUR Fleet!

Durashell 175 & 145 Slip On Composite Truck Bodies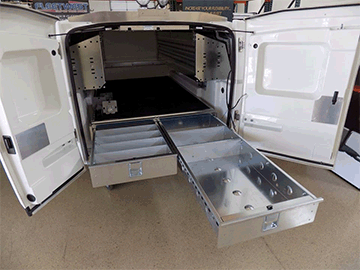 With the full size truck market seeing countless improvements in recent years, the time for an all new work truck storage solution is here....

Enter the all NEW Durashell from Fleetwest Truck Bodies.

Large and small companies alike demand a utility body with fit and function that truly adds efficiency to their fleet

With this high efficiency in mind, the redesigned Durashell models offer the most versatile and user friendly composite truck body available today. Available for long (175) and short (145) bed full size trucks, the Durashell features upgrades in standard equipment not seen in previous models. Like 60/40 Split Rear Doors,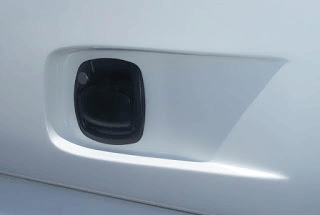 LED interior and side door lighting, and standard Keyless Entry, just to name a few.
Other important upgrades include refined aerodynamics for improved fuel efficiency, Slam Lock door latches and stainless steel hardware. The improved side door design with integrated rain gutters provide a weather tight seal, and dry work environment even with the doors open in poor weather.

Story continues below ↓
---
advertisement | your ad here
---

The Durashell is built with the professional in mind, with industry leading composite technology and the highest quality materials.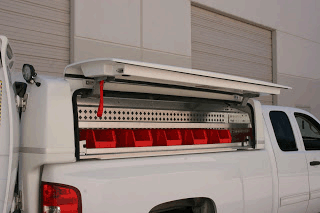 Fleetwest is leading the charge in the transferable truck body industry and their latest offering is no exception. The new 175 and 145 models are universal fit for any full size truck with a 8' or 6.5' bed. These new models include their exclusive four corner mounting system with an all steel, model specific install kit for an easy and secure fit in your truck bed.

The Durashell can be ordered as a base model or up-fitted for any industry, with available upgrades like shelving, slide out bed trays, tool drawers, ladder racks, and much, much more.
As Tradesmen, we need to get the most out of our trucks. They must become truly multi-use pieces of equipment. You need your tools on the job, as well as being able to utilize the payload and versatility of your factory truck bed. Whether you're pulling a gooseneck or need to haul a load of material, sometimes you need your pickup and not a dedicated utility body like traditional bolt on units. Fleets need the ability to get a tech back in the field as soon as possible and keep downtime to a minimum.

The solution? The Load'N'Go & Durashell Transferable Truck Bodies from Fleetwest & Work Truck Solutions.

To learn more and receive a quote visit us online at www.worktrucksolutions.net.