Southwest HVAC News
Now Available Belimo SELECTPRO™ Online.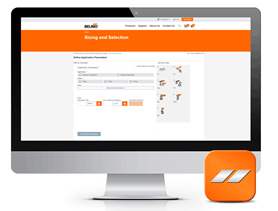 Belimo Americas is excited to announce SelectPro™, the sizing and selection tool is now integrated onto the Belimo website! The union of SelectPro and the website now enables you to choose products, add to a schedule, or place them directly into your cart!
SelectPro is a quick and simple tool for accurately sizing and selecting actuators and valves. SelectPro has easy and intuitive navigation. Having the tool integrated into the website is a win-win – size, select, and purchase or save.
Story continues below ↓
---
advertisement | your ad here
---
"The goal is to provide a tool that the customer could navigate with ease and be able to move from selection to schedule to ordering seamlessly," states Danielle Kaminsky, Product Specialist for Belimo's Sales Tools.


About Belimo
Headquartered in Switzerland, Belimo is a global market leader in the development, production, and sales of field devices for controlling heating, ventilation, and air conditioning systems. Sensors, control valves, and damper actuators make up the company's core business. Founded in 1975, the company has been listed on the Swiss Exchange (SIX) since 1995 and employs around 1,900 people in over 80 countries. Belimo has developed intelligent IoT-enabled devices for HVAC systems that provide valuable data for customers to improve the efficiency of installation and commissioning, to control, service, and optimize buildings more efficiently and remotely, to meet the needs of the future buildings.