Southwest HVAC News
Cochrane Supply Acquires Control Tech Supply to Broaden Its National Footprint.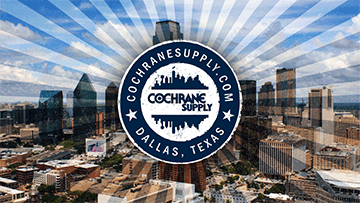 The acquisition will add customers from Texas, Oklahoma, Louisiana, and Arkansas.

Cochrane Supply, a Smart Building Controls Distributor from Michigan, has acquired Control Tech Supply in Dallas, Texas. The move to acquire Control Tech Supply started at the 2022 Niagara Summit where joint interest and common goals quickly led to an agreement; this process took six months to complete.
As of November 1st, 2022, Cochrane Supply has taken over all operations of Control Tech Supply and plans to offer the same great service Control Tech's customers are used to receiving, plus the 55 years of Smart Building Controls experience offered by Cochrane Supply.

"Control Tech Supply significantly strengthens our reach and deepens the experience we offer to clients," said Scott Cochrane, president of Cochrane Supply. "We are so fortunate to add such a great crew to our awesome team."
Story continues below ↓
---
advertisement | your ad here
---
"We believe joining Cochrane Supply is the next step in elevating the reach and impact of our services to customers," said Paul Staudt of Control Tech Supply. "I anticipate a seamless transition that will allow us to continue our well-known customer service."

The acquisition of Control Tech Supply will broaden Cochrane Supply's national footprint and start a new chapter in Smart Building Controls products and services to customers in Texas, Oklahoma, Louisiana, and Arkansas.

About Cochrane Supply
Cochrane Supply & Engineering, headquartered in Madison Heights, MI, was founded in 1967 and has grown into a Leading Smart Building Controls Supplier. Recognized as one of the Nation's Top 50 HVACR Distributors by Distribution Trends Magazine, the company proudly serves Michigan, Ohio, Kentucky, Indiana, Colorado and Canada (Canada Controls). Cochrane Supply is pleased to offer a huge inventory of products for comfort, safety and security for commercial and industrial buildings, as well as provide world-class technical support, development and training for building automation systems and controls.
For more information, visit cochranesupply.com.